Hello everyone! I just wired my Blue Series 2-1 Switch and I'm struggling to figure out how to map the custom buttons to scenes or actions via Home Assistant. So far I have:
Connected the switch to Home Assistant via Zigbee2MQTT – the switch is setup as "Single Pole" with smartBulbMode disabled. (I was trying to get it to work with a non-Zigbee Hue Smart Bulb, but couldn't and just replaced it with a dumb bulb instead)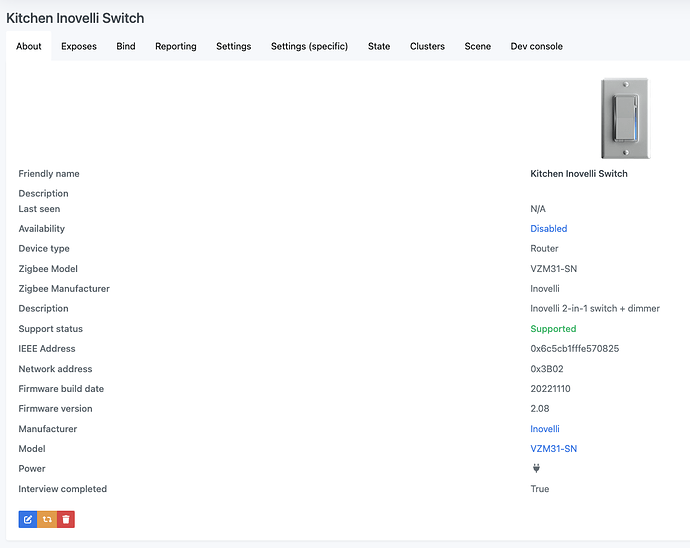 I am able to see the device in HA but I can't tell how to map "double taps" "tripped taps" etc on to specific actions on HA.

If any of you guys have dealt with the HA / Zigbee2MQTT setup, mapping the various buttons to scenes or automations on HA, I'd love the help!

Thank you!