So I can change color, change notifications, but for some reason I can not change the indicator intensity; both when on or off.
Heres my command Im sending it through node, red. No errors, but nothing happens. As I said, this is the same stuff I use to change the color, just change the parameter # and data, obviously.

Even tried it through HA developer tools. I was able to set color, as I said. Thats the first picture, you see the command and the response. Then I try to set intensity, you see the command but not response…
Setting parameter 13, works.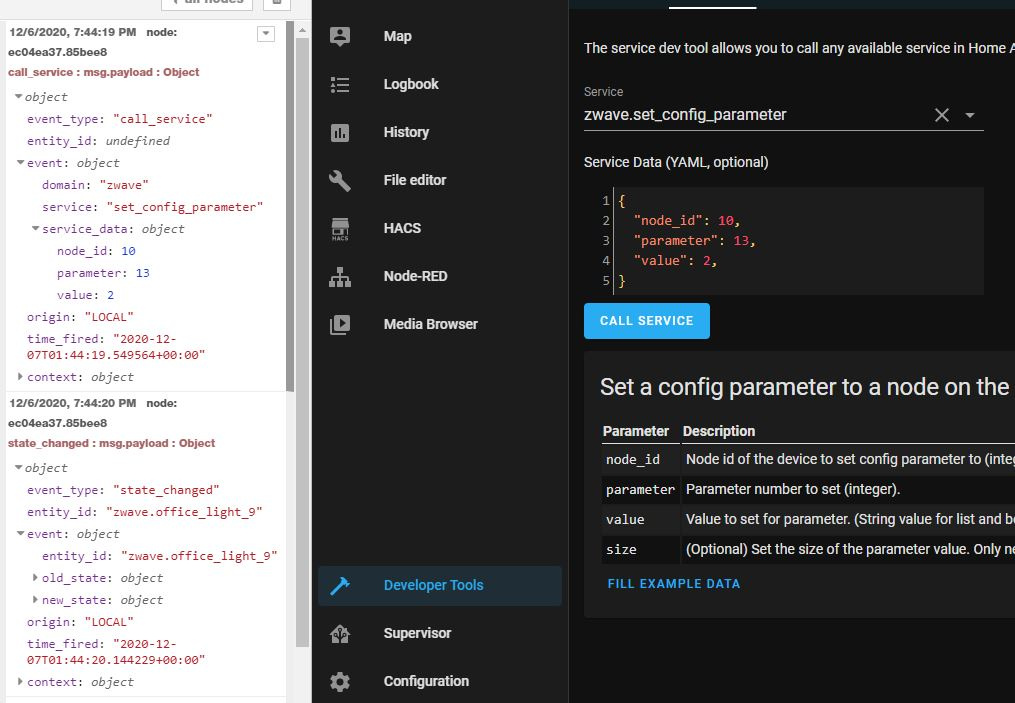 Setting parameter 14 or 15, no good.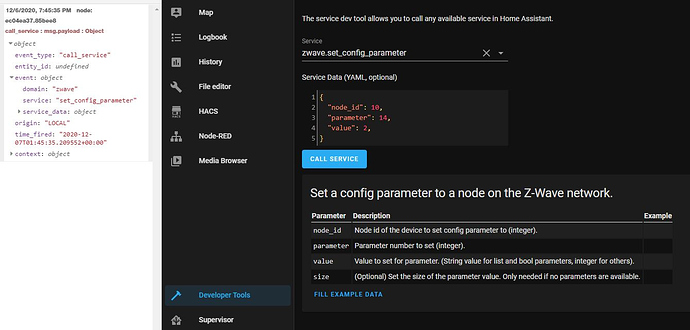 And I can change brightness directly from switch.