Last year I purchased a bunch of fan+light switches, and installed several of them successfully. Today I finally got around to installing the last one, and it won't include on my Z-Wave network properly.
I am using Home Assistant with the Z-Wave JS integration. I have 44 other Z-Wave devices that work fine. When trying to include this switch, it gets stuck during the early "interview" stage, and never fully registers in Home Assistant – no configuration options, no entities, and it say it's "Not ready" even after waiting for > 10 minutes for the interview process to complete.
I tried excluding it in order to start over (exclusion didn't work), so I force-removed it in Z-Wave JS and then did a factory reset on the switch by holding down A and B for 20 seconds.
Start over…exact same behavior. Below are screenshots of where it "stops."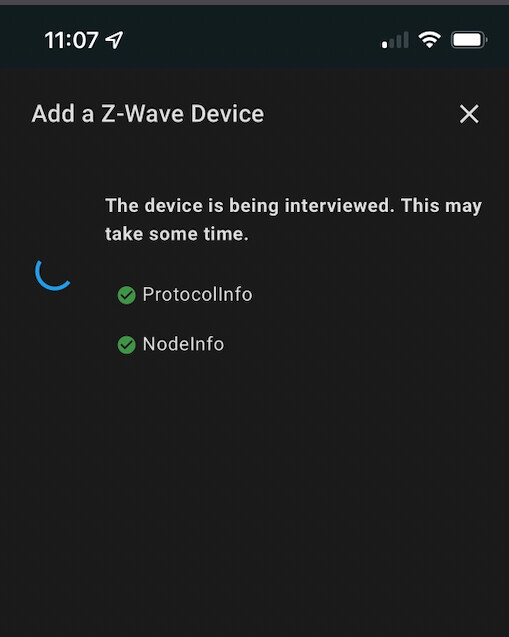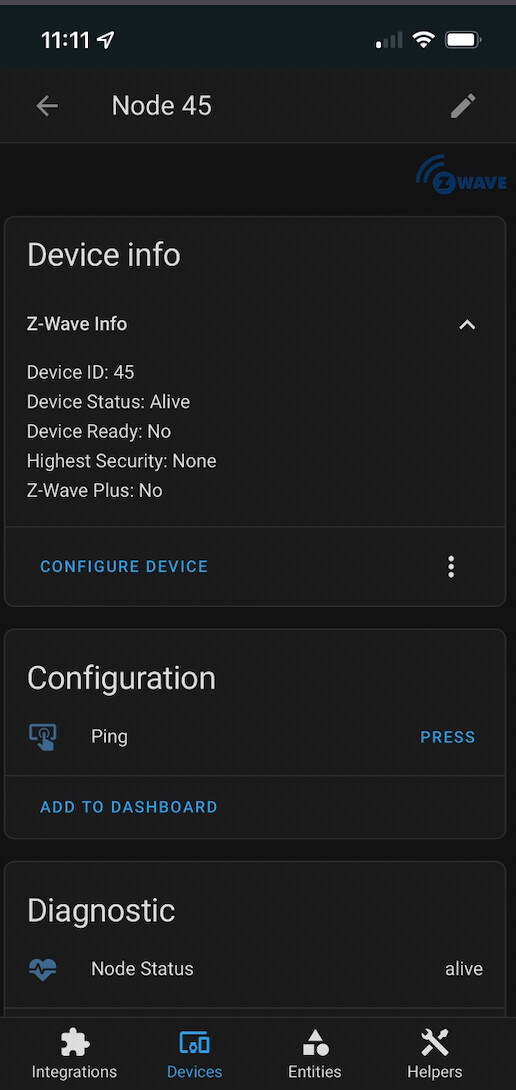 For reference, this is what one of my other Inovelli fan switches looks like, included successfully: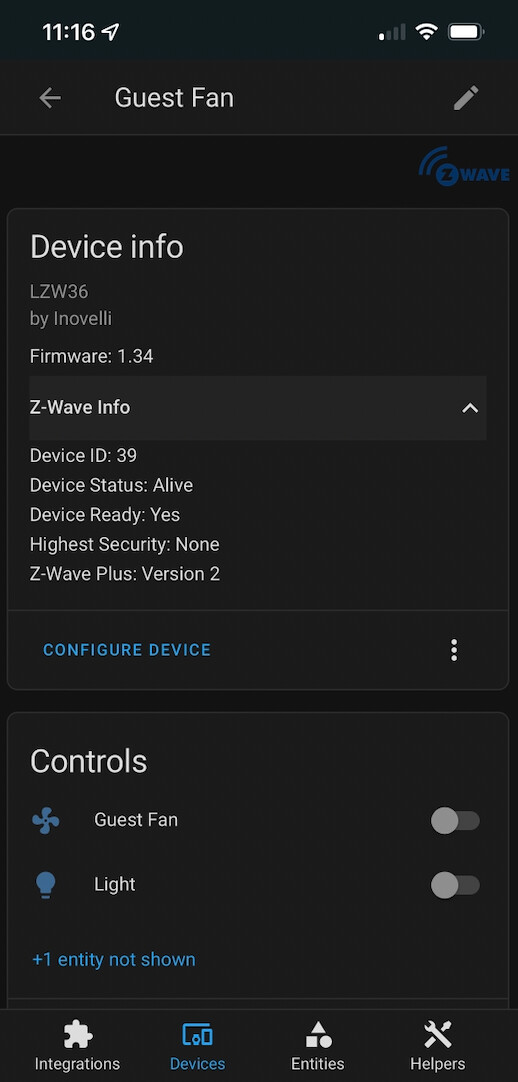 Any suggestions?