I have an LZW31-SN (Red Dimmer) that doesn't seem to take the firmware update to 1.61. I upgraded all of my others without issue.
The process does its thing (ie uploads, stores, and reboots), but firmware and firmware0 still shows the old version (1.57):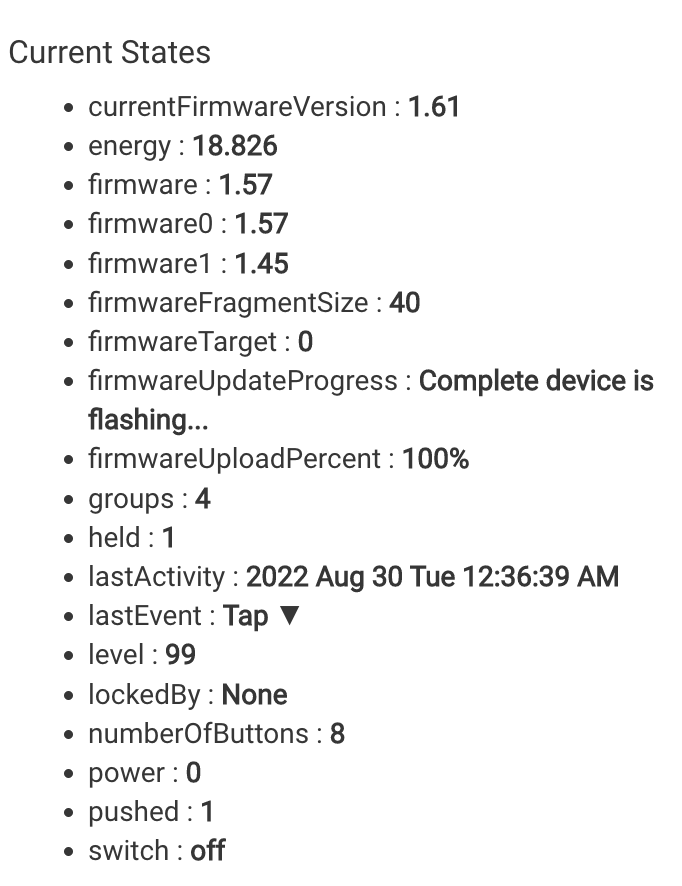 I'm pretty sure it hasn't actually upgraded because when this dimmer is on, and not air-gapped, I get tons of duplicate messages.