Has anyone gotten these to work with VeraPlus?
I've tested both the red and black dimmers and a black on/off switch.
The on/off switch seems to work fine, so far.
The dimmer(s) were intended for use in a "no neutral" circuit.
The dimmers continually drop from and reconnect to the zwave network.
I've tried them in a configurations with and with out a neutral with the same results .see below…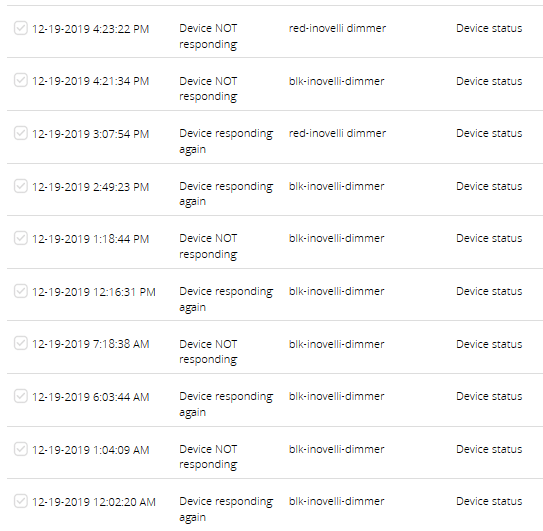 and the interace shows the following error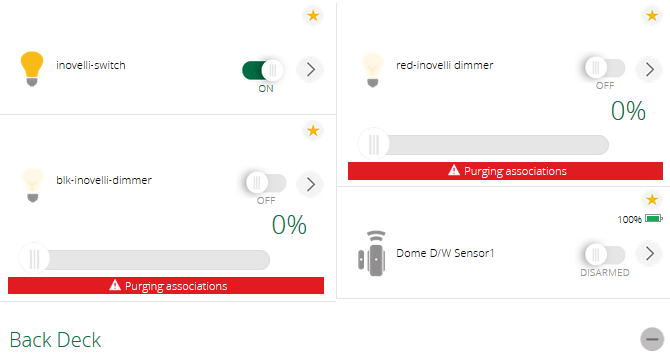 PS… plus, my with thinks the dimmers are defective because the lights don't come on when you hit the switch. She hits it 5 times before there is light in the room.