Had a fun experience which reiterated the need to physically verify all of the components in a 3-way setup (I know, I know

). I hadn't come across my own home's setup before, and was wondering if it was common or just the builder being lazy.
In my setup, the line is fed from another room into the light's octobox, not the switch receptacle. It runs two conductors from there as follows (note: this is with the traditional 3-way switches):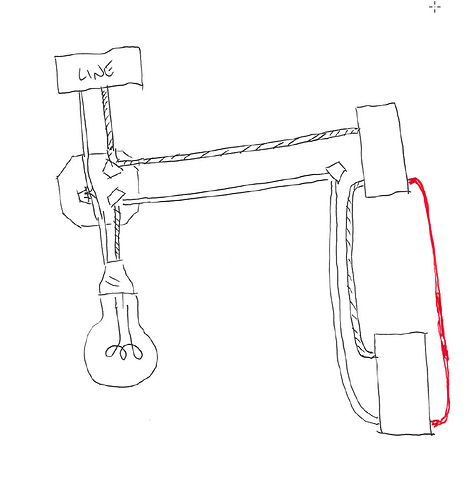 It looks like a common setup where the 3-conductor wire meets in the octobox, and you get power to the line in on the switch all the time, but not what I expected when I wired everything up. The switch is fine, thankfully, and I'm going to drop a line from the octo to the switch box to make it a little more traditional, but was wondering if others had come across this setup before. Surprised me a little.