I'm playing around with my Blue 2-1 in Home Assistant (with ZHA) and I have been able to trigger notifications via the "Issue effect for individual LED" device action. I don't see a device action to cancel an ongoing notification, but I found the led_effect_complete zigbee cluster command: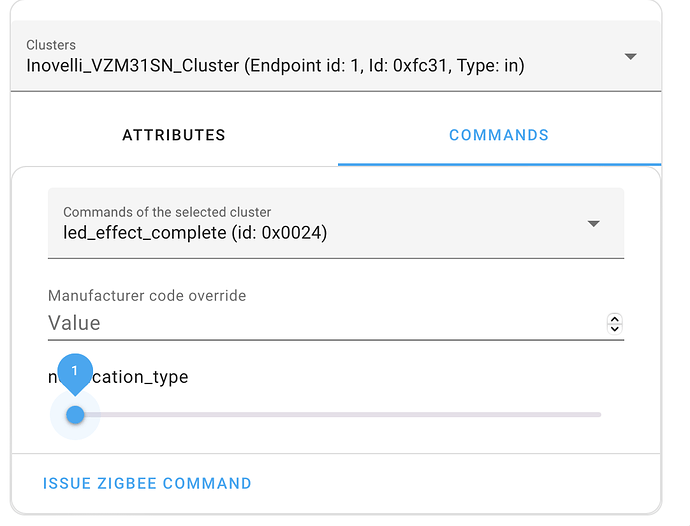 However, when I try to issue the command, I get an error message saying the cluster command is not supported:

What am I doing wrong here? (My device reports firmware version 0x0102020f, which is what it shipped with.)
More generally, where can I find documentation on the cluster commands and their parameters? I see documentation on the attributes in the manual, but not the commands, unless I'm missing something!