With a "device" action, I can select a ZHA command called "Issue effect for individual LED" which gives me nice inputs for the different necessary fields: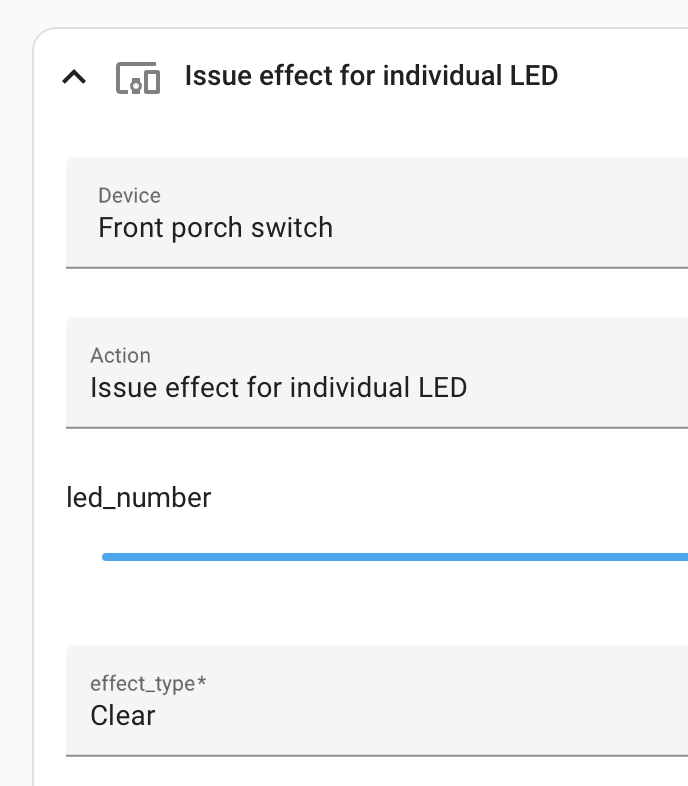 Now I would like to do this in a script, where the device itself is provided as part of the script input (so I can reuse the script with multiple devices). I've learned that device actions don't support templates, and that the "Call service" actions is recommended over the "Device" action. However, this issue_individual_led_effect command doesn't seem to be available as a service: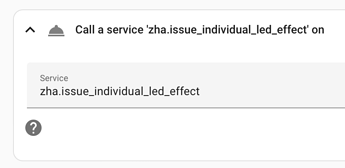 Am I missing something? How would I invoke issue_individual_led_effect with parameters filled in using a template?