I've been noticing degraded performance on my z-wave mesh and I've just done a bit of troubleshooting and am seeing a few LZW42 RGBW bulbs that are causing insane response times. These are on 100% of the time and I just restarted my network to get fresh numbers and did a heal: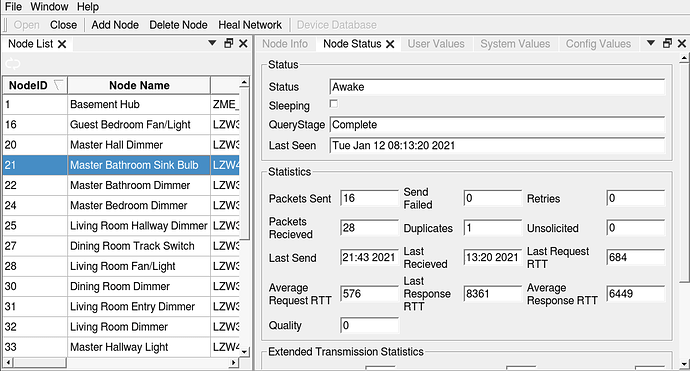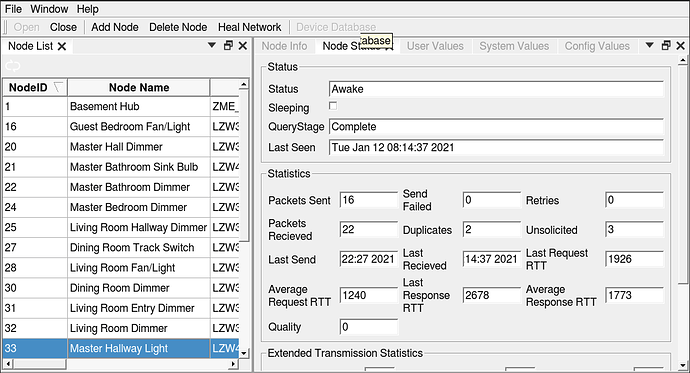 This bulb is 5 feet or less in direct path of the sink bulb in the first screenshot, and is clearly working quite well.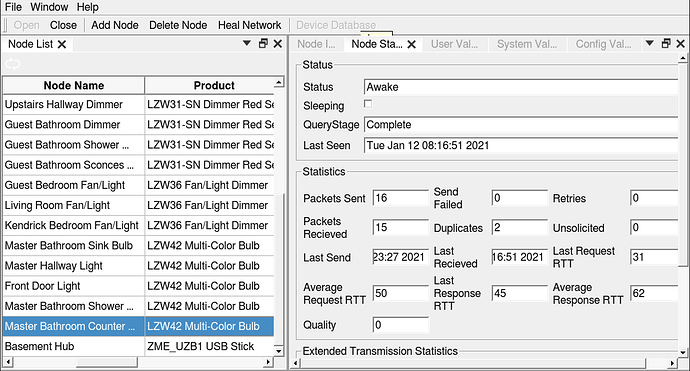 Other dimmers and fan/lights are well within tolerance (200ms or less, most under 100ms).
Any thoughts or ideas or should I try removing and re-pairing these nodes?