We are releasing a new device handler for SmartThings that has a lot of code cleanup and a few new features. This is not the fully "new app" compatible device handler that you may have seen mentioned elsewhere. After hours of testing and troubleshooting, some of the features of the new app are just too inconsistent to push at this point.
LED Child Devices
The ability to create child devices to change the color of the LEDs. This will allow you to change the LED color and intensity from any app that can change the color of a bulb. There are four options here. The "Fan LED" & "Light LED" child devices are color devices. The other two are just "dimmer" devices to adjust the intensity of the LED when the light or fan is off.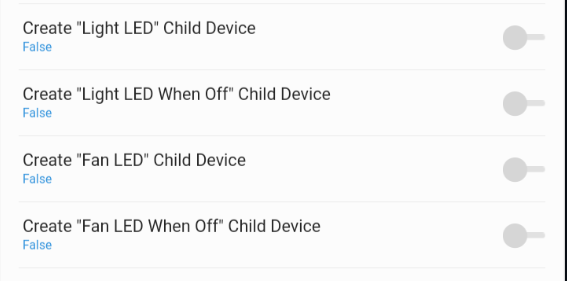 In order to use the two color LED child devices you need to install the following device handler:
https://raw.githubusercontent.com/InovelliUSA/SmartThingsInovelli/master/devicetypes/inovelliusa/rgbw-child-device.src/rgbw-child-device.groovy
Speaking of child devices, this device handler is creating the devices in a different way so that they do not give the "Network Connection" error. Unfortunately, they have to be recreated in order for this to take effect. If you delete both of them through the app you can go back into the parent device and change one of the preferences to re-create them the different way.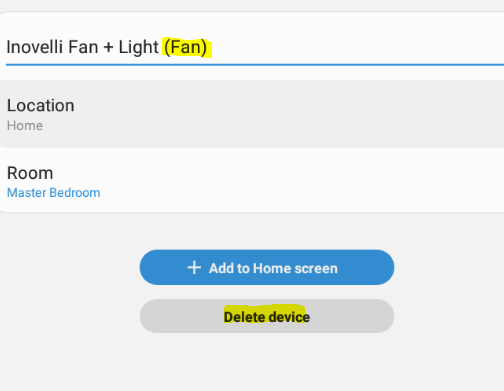 Lastly, If you are using "Virtual Device Sync" so that you can control the individual devices in Google Home / Alexa then you don't need to recreate the child devices in the new way. Just keep the "Use VDS" option selected.