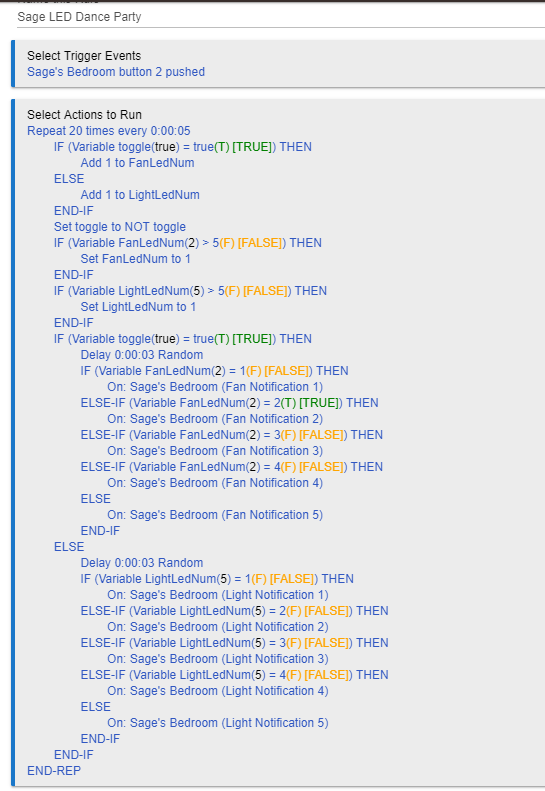 First… my 6 year old daughter was not NEARLY impressed enough. I mean… she was pretty happy… but considering the amount of point-and-click-and-wait in friggin rule machine… yea. If i'm dying for a scripting language to control rule machine, I should probably just learn Groovy I guess?
Second… good stress test of the notification firmware. Well done guys! Thought I found a problem when the 6 year old told me the fan turned off at the end. But then the 8 year old informed me it was because the 3 year old pressed the switch


Anyway… not claiming this is ANYTHING other than a completely dumb use of all 10 notifications. And a waste of an hour I totally didn't have. But it was fun. haha.