So I have a challenge. In my sons room I have these "halo" lights for nightlight: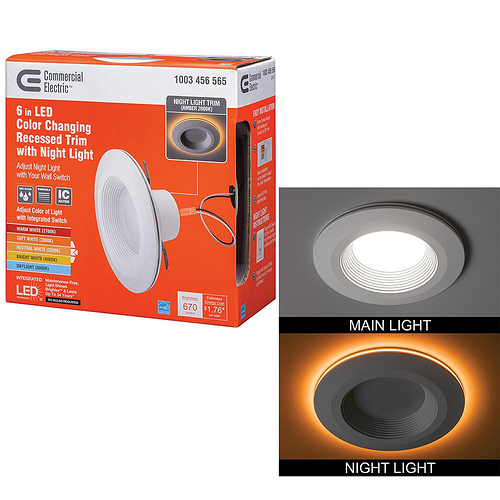 https://www.homedepot.com/p/Commercial-Electric-6-in-Selectable-Integrated-LED-Recessed-Trim-Can-Light-with-Night-Light-Feature-5-CCT-670-Lumens-11-Watts-Dimmable-53804101/306080129
The way they work is you turn them on and they are in day mode, then once turned off the next time they turn on they are in night mode. I like them a lot since they give a nice low ring of light at night for the kiddos.
I'd like to have his Inovelli LZW36 Fan + Light device when hit change from day mode to night mode instead of ever being off, so when switch one is pushed it does 2 things:
Turn Off
Turn On
Is this possible locally? Could it be implemented via firmware (Always On mode or something)?
Edit: I could also set up an automation IF off THEN turn on I guess? I have WebCore/ST/ABC SmartApp, so pretty flexible on solution for the fastest timing.
I know it's an oddball request, but I really do like the current setup I have, it's just annoying to have to on wait off wait on to get to the right mode.