I have installed the LZW36 with the standard drivers. I have a child component for the light is showing as type "Generic Component Dimmer". When I use the setLevel command either via the child component or the parent component, it adjusts the brightness as expected.
However, when I put a duration in (in addition to the target level), it ignores the duration and immediately switches to the new level of brightness. Just in case is has something to do with anything that can be set in the preferences, here is what mine are currently set to: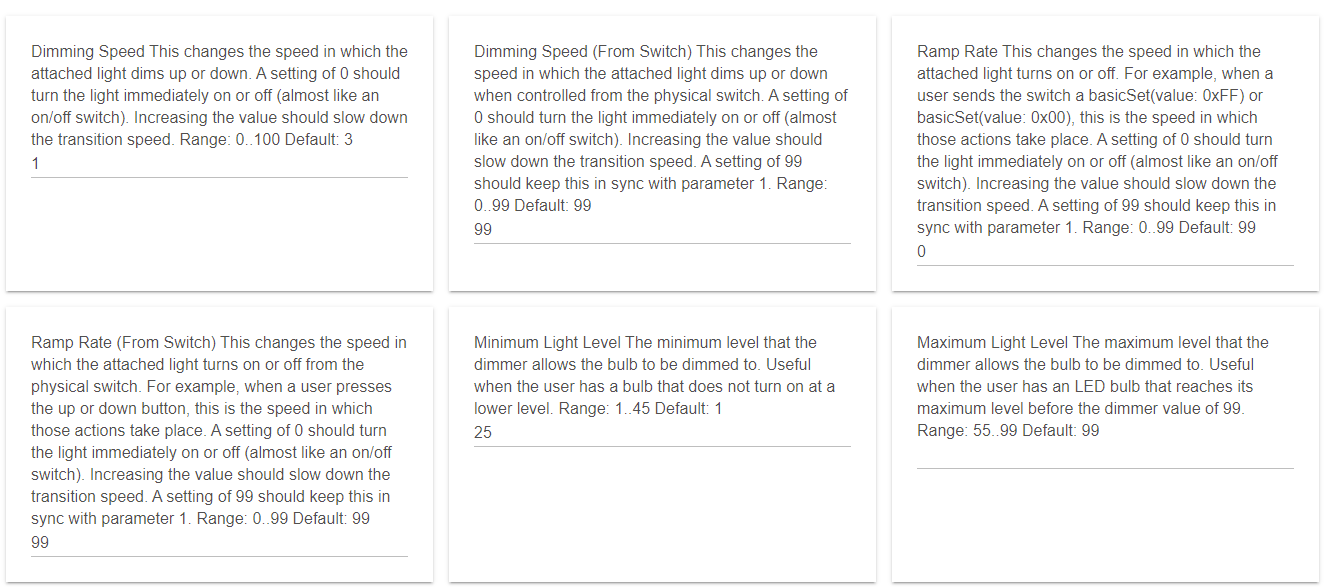 Any help would be very valuable as I am trying to use the duration to change the fans light overtime at the same rate as other bulbs.