@EricM_Inovelli I have the following Rule Machine Rule that I created to close the garage door and lock the doors if everyone left and forgot to do so before leaving. Happens more times than I want to admit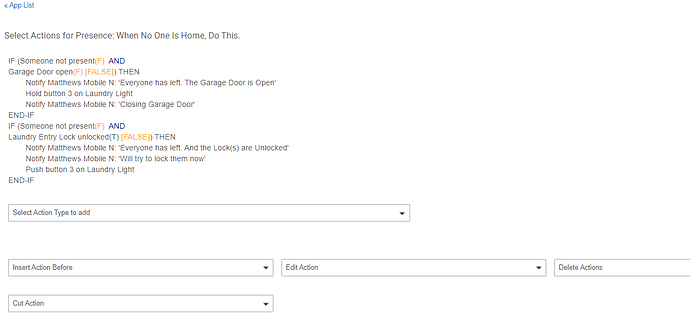 However, upon testing, the rule failed and the logs captured the following error The same thing happens for button 3 pushed:

Initially, I thought there was an issue with RM. But as was pointed out, although pushable and holdable buttons are in the drivers (for all sceen capable devices) the commands aren't present in the drivers.
Can we add these?
I could always recreate this code everywhere I wanted to use it. But it doesn't seem efficient, time-wise, and I could see inconsistent behavior