Ok so I was trying to pair my smart bulbs with my dimmer as stated in pervious post, Office Setup Help - 1 red dimmer, 2 ilumin RGB bulbs ceiling, 1 ilumin RGB bulb lamp - #13 by dvellek, and once I figured out the z-wave association I instantly started to have more problems (bulbs flickering while turning on, switch notification bar was constant on and didn't change when dimming either, devices stopped sending status updates to the habitat c-7) so I ended up completely pairing them via rule machine scene control and abandoned the z-wave association process.
Downside: the turn on time is not instantaneous (associations would solve this, but again either I was doing something wrong or the functionality was not what I was hoping for)
Upside: I finally achieved the functionality I wanted for an initial set-up!
Setup: 1 dimmer switch physically connected to two bulbs and then a third remote bulb in a lamp in the same room
Preferences: Switch does have "Disable Local Control" set to "Yes", "Smart Bulb Mode" set to "Yes", LED Color Child Device set as well
Devices: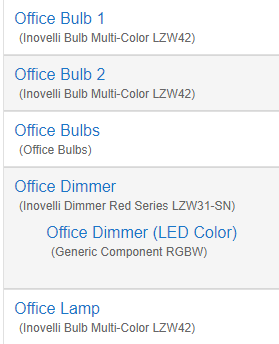 Groups: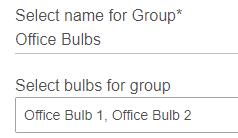 I am using the group for Google Home and Dashboard purposes/cleanliness only
Rules: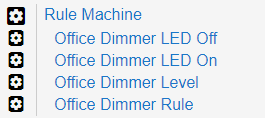 Office Dimmer Rule ensures the bulbs are in the correct on/off state I want, 1 press up/down toggles the main bulbs, 2 press up/down toggles the main lights and the lamp bulb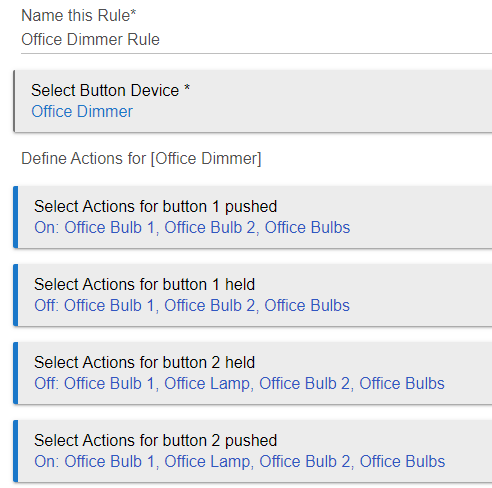 With Local control off the switch LED will never change, these rules toggle the switch LED brightness like the standard functionality does for dumb bulbs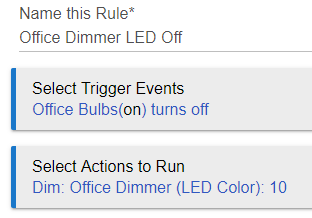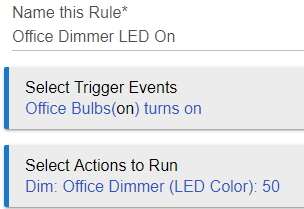 Though local control cannot switch the dimmer's level, which in turn will not do the raise/lower of the height of the switch LED, the hub can still change the dimmer level, which will then change the switch LED height. Just make sure you never set the dimmer level to 0/off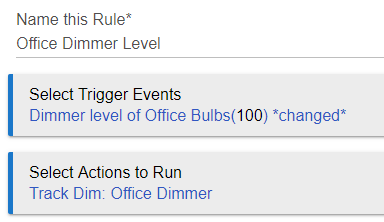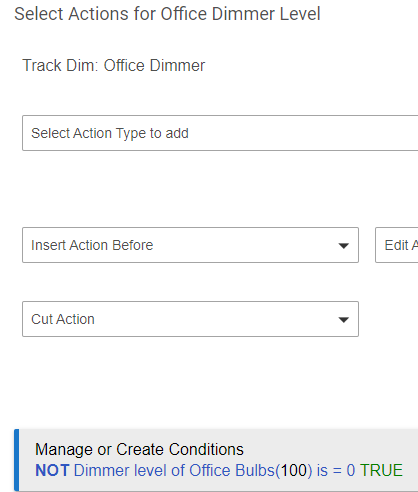 Ok, now that you made it this far, am I crazy for planning on doing this for all switches in my house that have ilumin bulbs tied to them? Did you get z-wave associations to work and have the functionality you expected? Any suggestions to my rules?
Thanks for reading this and contributing to my conversation.