Hey all -
I have some odd behavior with my Blue Switch setup in the kitchen. Here's what I have:
Two Blue switches, both set to Smart Bulb Mode
7 Hue RGBW Bulbs in ceiling fixtures
I'm using Z2M in a stand alone docker and have set it up as detailed here.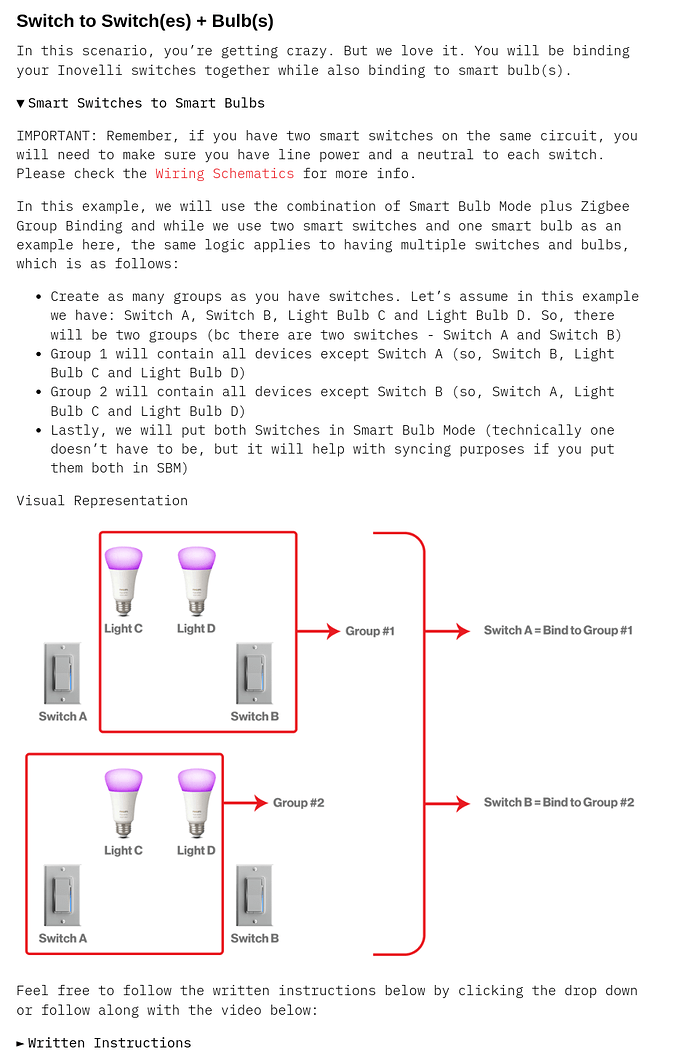 The oddity is that sometimes upon turning the lights off at either switch, one and some times two bulbs will blink on and off a couple of times. They might both turn off at the end of the blinking, some times one will stay on and one will stay off and other times they both end up on. It happens less when turning on.
The bulb(s) that blink are not consistent, but they seem to be the same ~4 out of 7 that are grouped.
I have broken down my ZIgbee network, repaired everything, made sure that firmwares are up to date and have not seen any difference in behavior.
Am I missing something very dumb on this?