So I've wired up two red series dimmers according to this diagram:

My issue is that while the switch sending load works as normal, the switch in the line box does not turn on (no led) or pair. I replaced it with a different switch so I know it's not the switch, and must be the wiring, but my multimeter tells me I've got line coming in to the line box and going out to the load box, and that switch is working. What could be the issue? Am I missing some obvious config step? Pictures below:
Line box: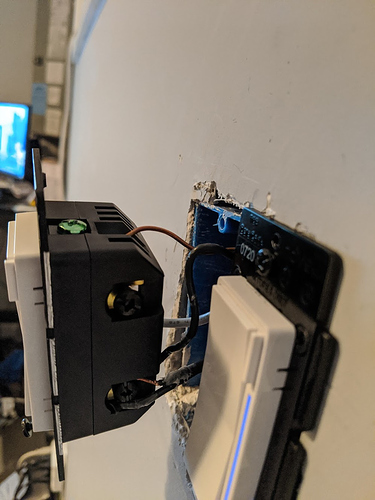 You can see the loop is hot, and that wire coming out the back goes to the load box (I tested pulling it out, and the load box didn't work) It's hot as well. nothing else except the neutral and ground plugged in.
Switch in the load box working correctly: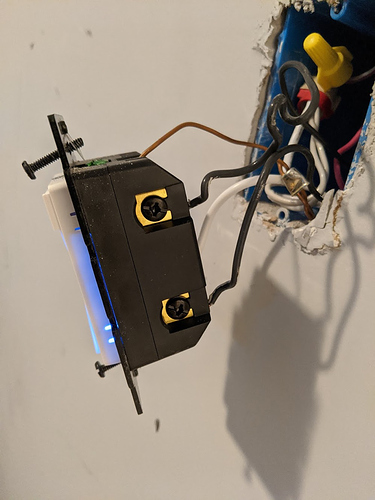 bottom is hot, top is load. Neutral and ground are what they are.
Please help?