EDIT:
Excluded device and readded a few times. Now controller shows up as S2. I can do poll firmware version on the ota screen.
Setup:
2x LZW30SN
1x Z.Wave Me USB Stick
ZWaveController 5.39.472.0
Smartthings V3
So far I've paired the USB stick as a secondary controller. I did not get QR code during authentication but I did get the pin.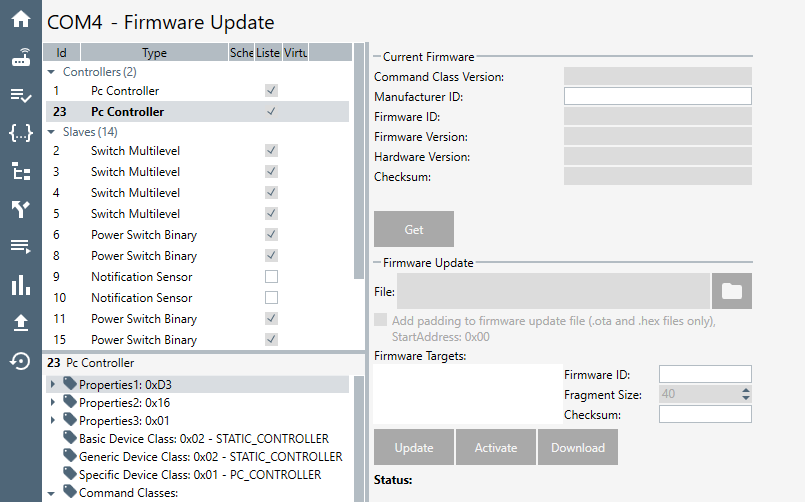 I believe slave devices 11 and 15 are the two LZW30-SNs. I selected device 11 and clicked Node Info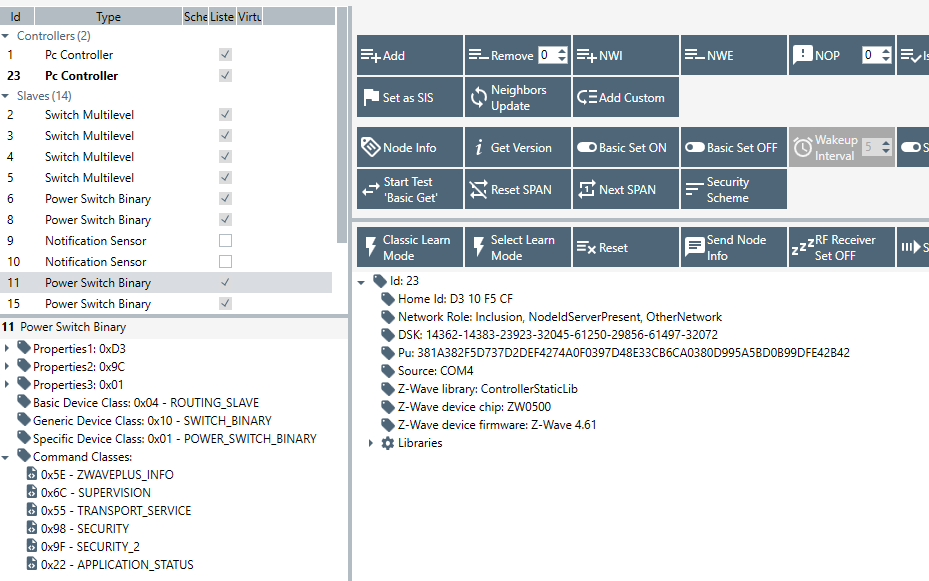 Next I went to the OTA section to get the current FW version clicked Get and nothing shows up. What am I doing wrong?