My power source (line) is at the light and this is between the two (3-way) switches. Here's a diagram: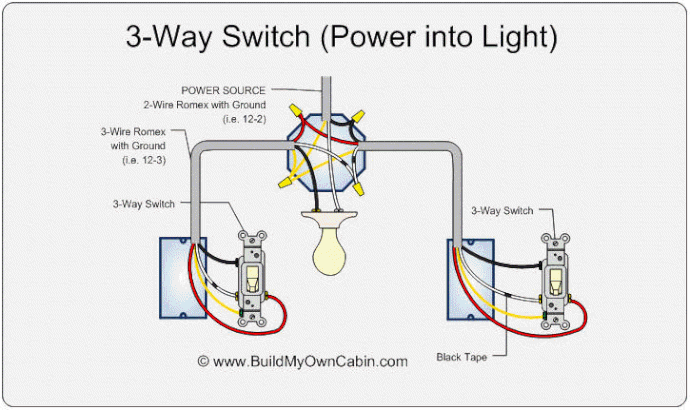 This makes it a non-neutral scenario, but one I have not seen an inovelli schematic for wiring. I have a red series dimmer to install. Does anyone have any suggestions?
Sorry if this is a dumb question, but if I don't ask, I won't learn… The gang box I would like to install the Inovelli red dimmer in has a couple of other switches that are on a different circuit breaker. They have a neutral. Since, technically, all neutrals tie together on the neutral bar in my breaker box, can I just tie into one of the neutral lines in the gang box and use it as a neutral for the Inovelli red dimmer to gain energy monitoring and eliminate the need for a bypass? If so, this would be preferred. What schematic would I use if this is an option?
Thanks in advance! This community is AWESOME!