I have an Inovellie LZW31-SN with 2 Aux Switches wired like in the diagram below.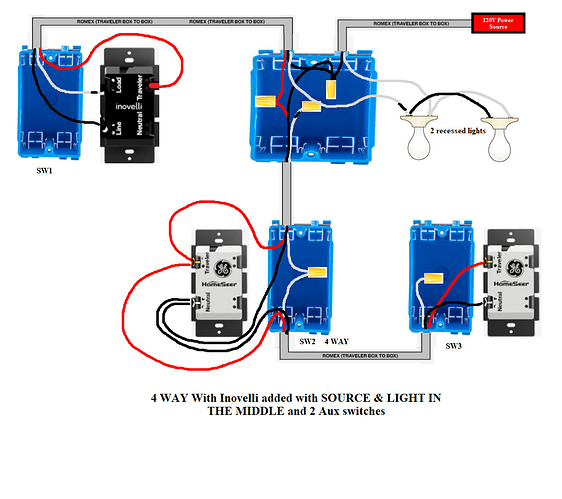 It has worked fine for a month or two, but on occasion the aux switches may need to have the toggles pushed about 5 or more times to make the lights work. The Inovelli dimmer works every time. Its just the GE Aux switches that have the issue of not turning the lights off or on.
Does anybody have any suggestions or advice? Could the Aux switches be bad?