Having a strange issue - trying to bind the Blue 2in1 switch to a ZHA light group, but just sits there spinning for ever. No error message, no binding.
I'm going to the switch, then the 3 dots, 'manage zigbee device', then set as follows: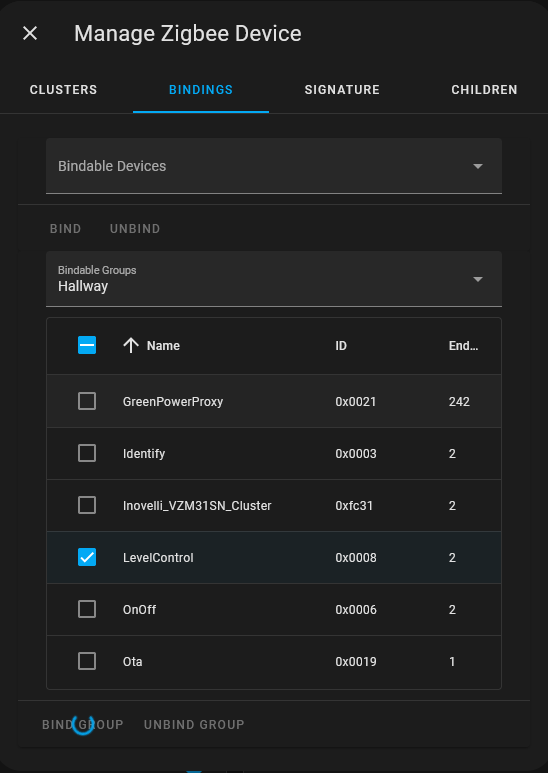 Am i missing something? The instructions differ a bit from the current version of HA, but seems like the correct menu. Thanks for any insight!