Hi Inovelli community!
I was looking at energy consumption in SmartThings app and noticed for my switches the data seems way off. My recessed lighting on a red series dimmer is almost never on but reporting its using 14.9 kWh and my fan+light switch is reporting 44.6 kWh. My entire house usually uses 30 kWh a day. Power meter is accurate for all my switches although fan+light switch does show 1w when off.
Am I reading this wrong or has anyone else had this issue with inovelli switches / smartthings?
3 different switches and all have neutral wires
red series dimmer - firmware 1.47: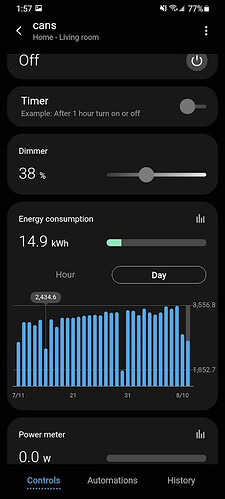 red on/off - firmware 1.2: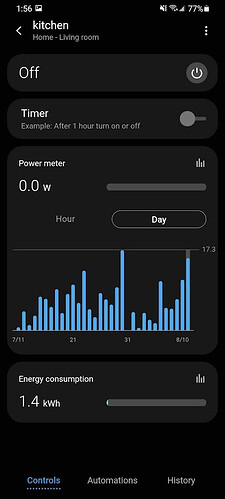 fan+light switch - firmware 1.36