Hi all, yesterday I installed my first Inovelli Dimmer Red Series LZW31-SN. first, I don't have any programming capacity. Also, I'm located in Canada, Quebec, so my smartthings app is in french.
On the app, I can select the up button or down button to trigger some automation. however, it doesn't trigger. Also, when I go on the device history on the smartthings page, I can only see the switch history but I don't have any history event if I pressed up-down several times…It's like if nothing was sent when up or down button is pressed… I also tried to set the "smart Bulb mode" to smart mulb… Which actually seems to desable the switch to avoid any unwanted OFF state I guess…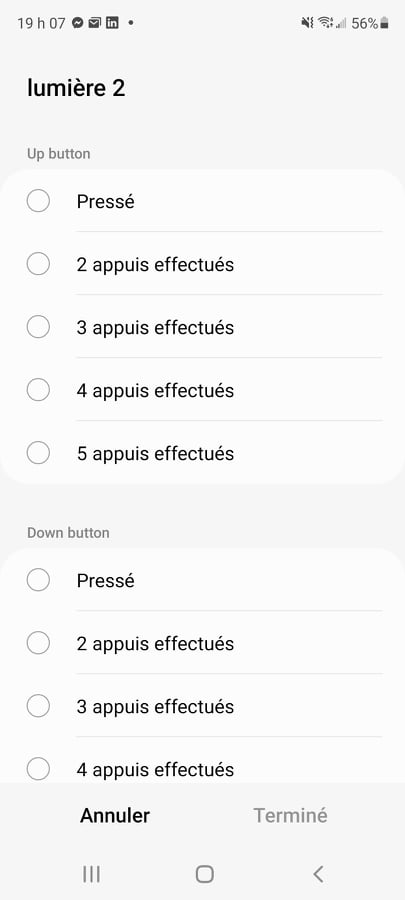 Note that I don't have the pressed and Held feature that are shown in the documentation… Maybe it's translation…
Accessed from "list Events" seen on previous image
Up Button details
Event log from of the Up Button detail page.

What am I missing?
Thanks!
Mathieu