Hello,
Getting closer to what I am looking for in initial setup but am lost what to do next.
Setup - 1 red dimmer directly connected to two ilumin RGB Bulbs and then one more rgb bulb as a remote lamp.
Basic Goals-
(1) Dimmer controls the on/off functionality of the bulb and dimming functionality of the bulbs
(2) double click push/held controls the on/off functionality of the lamp
(3) "Hey google set the office dimmer to blue" turns the two ceiling bulbs to blue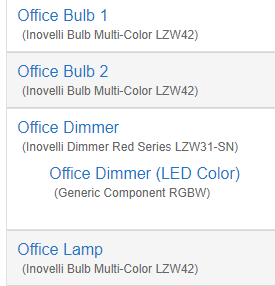 Dimmer options - ramp rate is also set to 0


Dimming speed is set to 0 for all bulbs


(1) using the switch it does turn the lights on and off, but I have no dimming functionality so not sure what I did wrong/what I still need to do to get the light dimming synced with the dimmer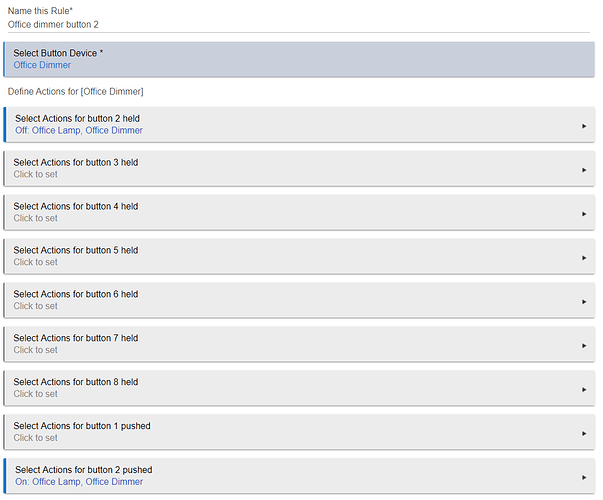 (2) This rule worked really well before I switched my bulbs from dumb bulbs to the smart ilumin bulbs. The commands still work, but now the time to execution is ridiculously slow (like 10 seconds until on executes) is there another setting on the dimmer I need to change?
(3) Is there anyway I can get the dimmer and the two bulbs to be considered 1 device when pushed over to google home, do I need to create a group? I want to have one device name that I can tell google to set the brightness or color to and will impact my dimmer switch and the two ceiling rgb bulbs all in one
Thanks for the help!