I've been struggling with getting Target: 1 Firmware upgrades working. It either stalls out after a few seconds and never finishes (the blue blinking light quits too), or I get the following error.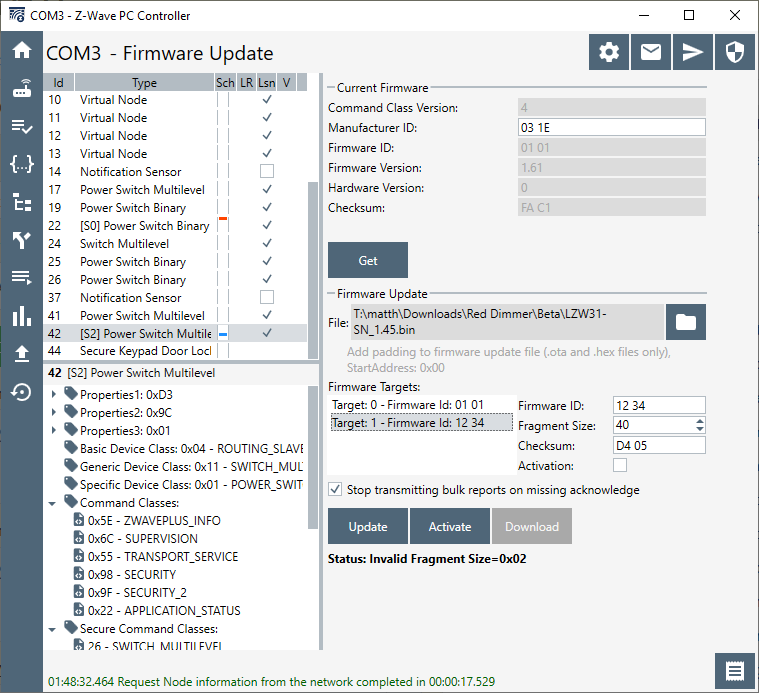 I've tried directly connecting to the switch via Z-Wave PC Controller, and I've tried upgrading through Smartthings as a secondary Controller. Both have the same outcome.
Any ideas on what I'm missing?