Just installed the new Red 2 in 1. Love the switch! Definitely a great upgrade from the previous gen switch, which I have a bunch of. I have replaced a previous gen Red dimmer with the new 2 in 1. I'm using a C8 Hubitat Hub.
I'm trying to associate the new switch with two black series dimmers, which previously were associated with the old Red series. Everything was paired without S2 security.
I'm using the Inovelli z-wave association tool. After sending the command to set association for group 2 and/or group 3, the request sits in the Desired Association line within the driver. In this picture, I've only tried setting group 2.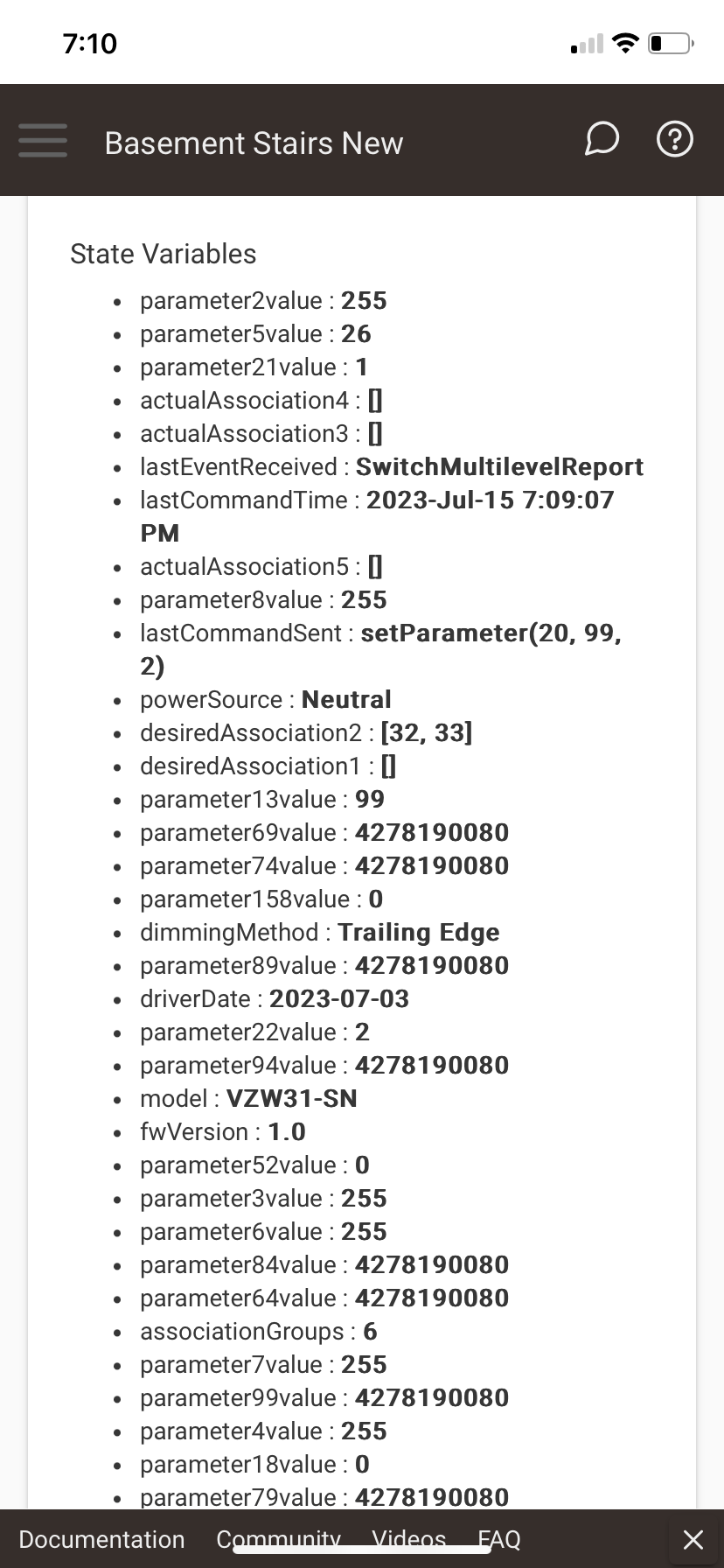 The Actual Association for group 2 is blank.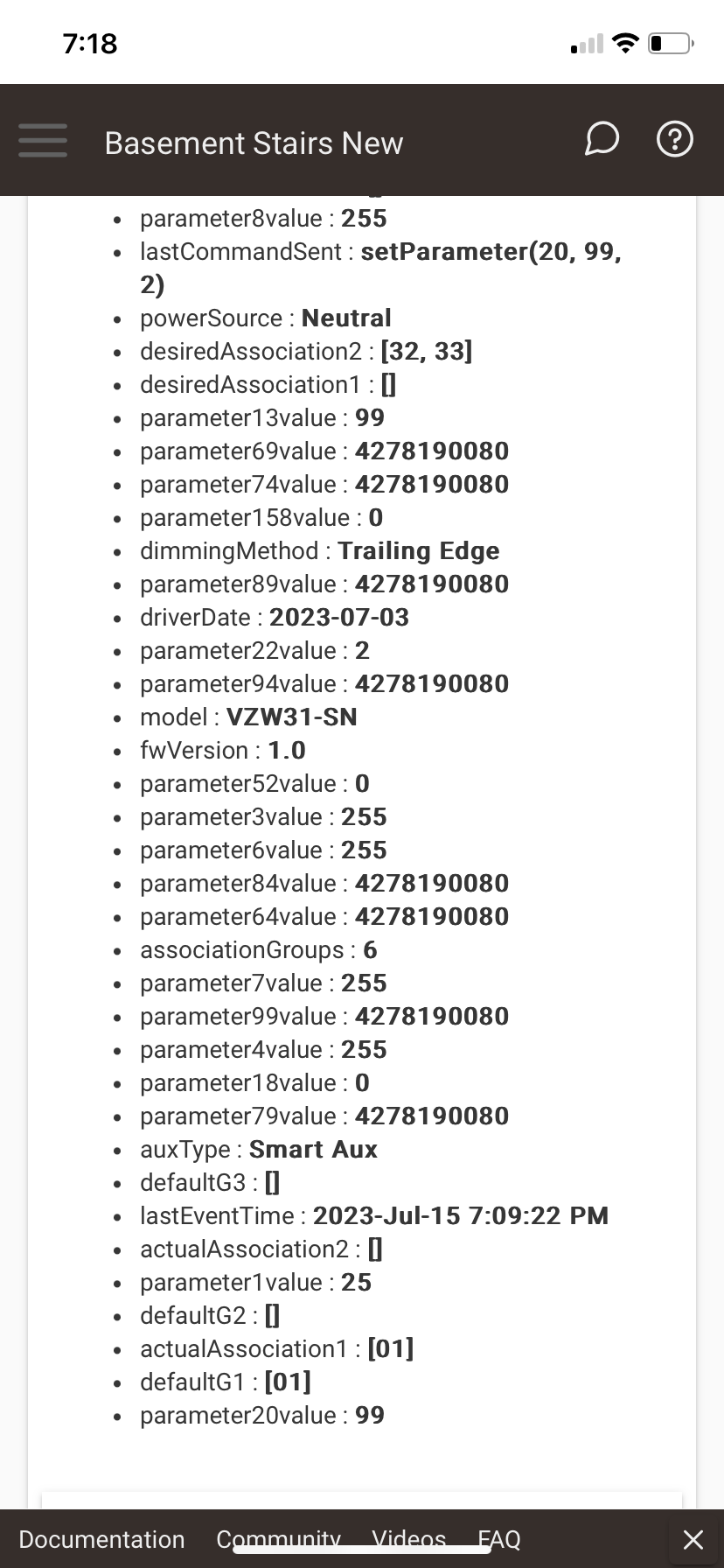 I've downloaded the latest drivers and latest version of the Association app.
I've temporarily set up the Mirror app to link the switches through the hub but really would like to use association.
Are there any issues with the firmware for the new switches related to association behavior?