Hello, I got my 3 way working fine, now having issues with my 4-way setup. I have seen similar issues reported here with dumb switches causing the Inovelli red series LZ31N to not turn on the LED lights even though the switch has the power and solid blue led. Inovelli has random control over the LED lights when the dumb switches are turned on/off.
Can someone help me understand these wires in the attached picture?
The first black from the bottom has 120v, no voltage on the other two black (one from top, the other from bottom) when off.
There are 2 blue wires no voltage when off. Previously a lutron had all 3 black wires in a single wire nut.
How do I wire the Inovelli correctly between the two blue and three black wires?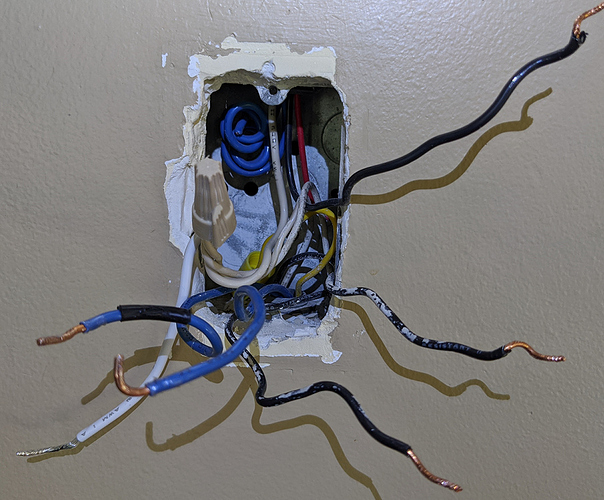 Thank you for the help.